Choosing the right roof style and roofing material for your home or business can be nerve-racking. It requires selecting a roof structure that suits the building's context and architecture style, and a roof assembly that falls within your budget and can withstand the area's climate. Understanding the types of roofs and different roofing materials available can help you make an informed decision, which is why this post will explore them in depth.
As the leading roofing service provider in Albuquerque, NM, National Roofing has provided high-quality roofing services for over 45 years. You can reach out to us for your roof installation.
Roof Types and Roof Slopes
Roofs are typically categorized into two basic categories: low slope and pitched. When people say a roof is "flat", they really mean the roof is "low slope" since all roofs must provide positive drainage. Although a roof's structure can be built flat, minimum slope would have to be included in the roof's assembly to direct water to the discharge points. 'Low slope' roofs are also usually defined as roofs with no more than a 2 and 12 slope (2" per foot), and 'pitched' roofs are roofs with a slope greater than 2 and 12. Lower slope roofs are often found in desert climates, and steeper sloped roofs are more common where the snow loads are greater. There are codes that govern what roofing type is allowed based on the roof slope, and some of the requirements are different for residential and commercial properties. With careful planning, either roof type can be suitable for installation of PV (photovoltaic) panels.
Pitched Roofs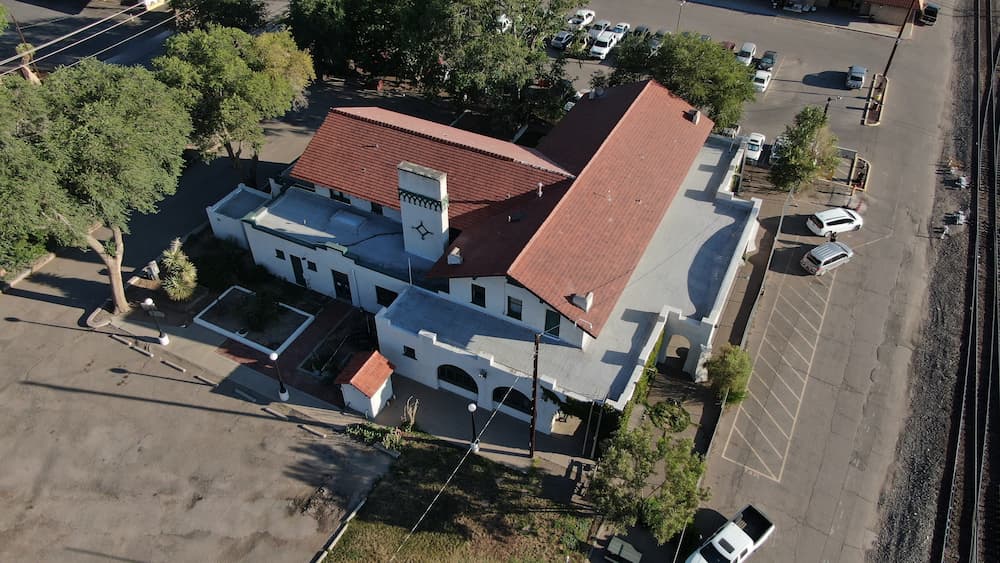 Pitched roofs can take many shapes and the roof line and materials are usually very visible. The more common roof profiles include gable, gambrel, hip and shed.
Some of the more common types of roofing appropriate for pitched roofs:
Shingles (asphalt, metal)
Tiles (clay, concrete or stone)
Metal roof panels
Low Slope Roofs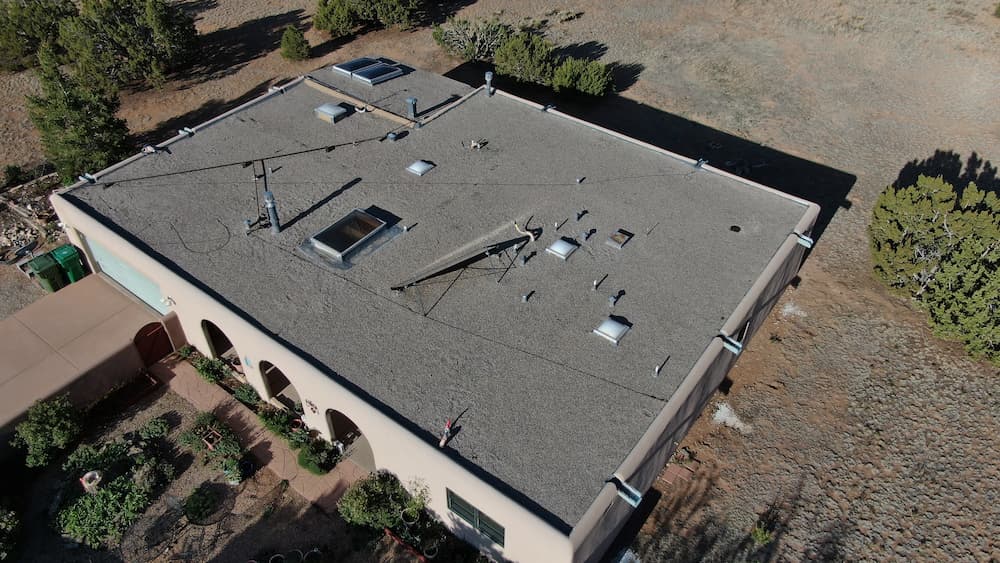 Low slope roofs are usually concealed by the outer walls that project above the roof level (parapets). Because of this, the roof materials used in low slope roofs are much less visible from the ground than those on pitched roofs.
Some of the more common types of roofing appropriate to low slope roofs:
Built-up Roofing (asphaltic, with gravel surfacing or cap sheet)
Single Ply Membranes (EPDM, TPO, PVC)
Metal roof panels (standing seam preferred)
Choose the Right Roofers Today
When it comes to choosing a roofing company, you want to go with one with years of experience in using high-quality materials and delivering the best quality services. For residents of Albuquerque, NM, you can trust National Roofing with all your roofing needs.
We are a premier roofing provider with over 45 years of experience. Contact us today to request a roof walk.